Pressure Washing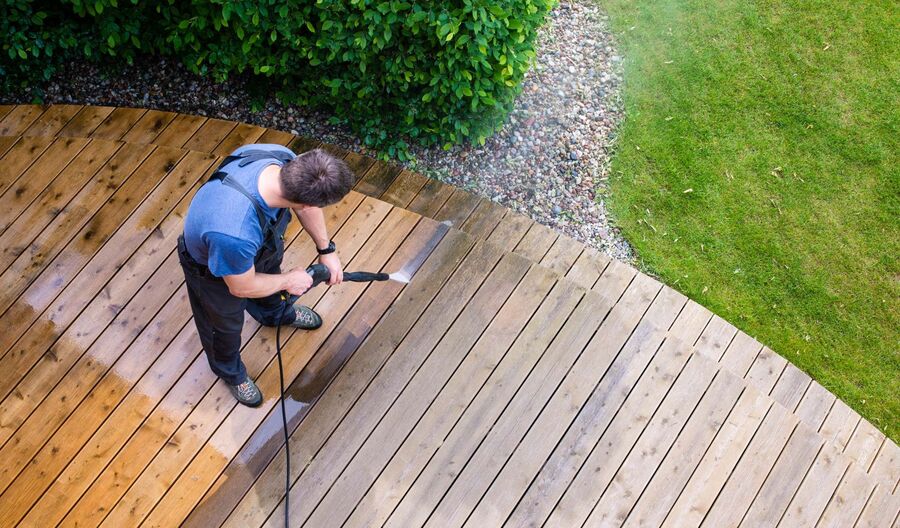 Pressure washing can liven up any home, walkway or driveway quickly and cost-effectively. Your home's exterior collects dirt, dust, and pollen, which will make it look faded and dull over time. In addition, areas that receive lots of shade can become a breeding ground for mold and mildew. Give us a call at (919) 504-1404 to take care of all of your pressure washing needs!
---
Call for a FREE Quote
---
Sparkling Klean's Pressure Washing Services
The knowledgeable pressure washing technicians at Sparkling Klean can spruce just about any surface up with power washing. Just some of the pressure washing jobs we perform include:
Home exteriors
Decks
Patios
Driveways
Sidewalks
and more, just call (919) 504-1404 for a quote!
Experienced Pressure Washing
Whether you are preparing your home for sale and need to increase your curb appeal, or just need your siding cleaned, Sparkling Klean will give you a quick quote at a fair price to get the job done. We've been pressure washing for over 31 years and have the skills and technique to get the job done right, safely and effectively. Our experienced crews can save you money because we are trained to work quickly and efficiently.
Choose Sparkling Klean for Pressure Washing
Using quality tools with the proper PSI makes quick work of your pressure washing job. Our knowledge of cleaning agents that will break through mildew and mold without harming the surface will protect your building while making it look its best. We work hard to complete each job without overusing water or chemicals, but getting just the right combination for maximum cleaning.
---
Call for Fast FREE Quote
---