Emergency Water Extraction in Mamers, North Carolina
24/7 Water Damage Clean-up & Dry-out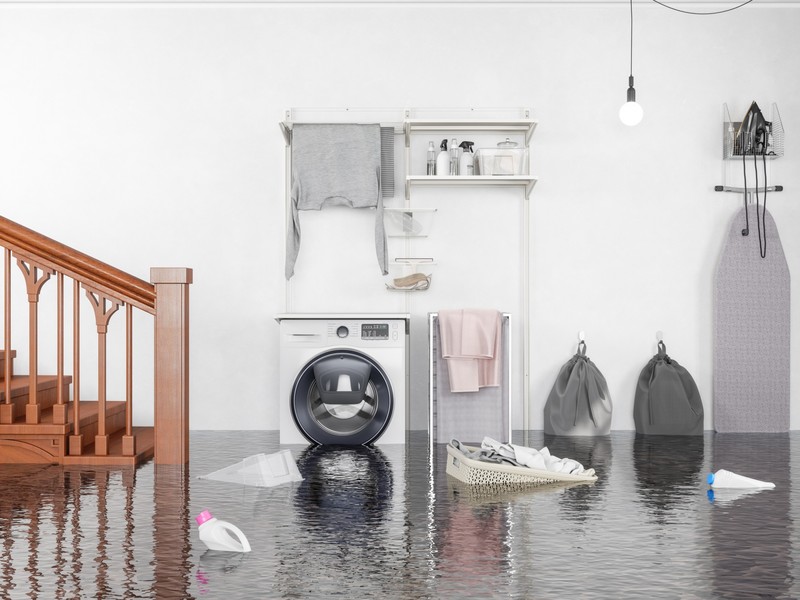 Trusted Mamers emergency water extraction since 1992! If your property has been devastated by water damage in Mamers, North Carolina, call Sparkling Klean for emergency clean up. The dangers of water sitting in a building, in the carpets, under the flooring and behind the walls are real. The factors of time, temperature and amount of water determine the growth rate of toxic microorganisms such as mild and mildew. Mamers water damage is far less dangerous when Sparkling Klean is involved. Sparkling Klean has the knowledge, tools and expertise to immediately eradicate the water and completely dry the affected areas. If your Mamers home has water damage, Sparkling Klean can eliminate it!
---
Call for Immediate Service
---
Skip Insurance Hassles!
Sparkling Klean can work with your insurance directly.
Through the years, Sparkling Klean has developed a safe and effective protocol to detect, contain and quickly extract water in Mamers, NC. For over 31 years, we have helped many families recover from the devastation of a water loss event.
Sparkling Klean's Mamers Water Damage Remediation Process
Immediate Dispatch: Time is of the essence. A qualified Mamers water damage crew is quickly dispatched because the longer water sits, the greater the damage to your Mamers building structures.
Assessment: Sparkling Klean determines which category and class of water damage present. Immediate plan of action is then created keep your Mamers environment safe from contaminants.
Extraction: Sparkling Klean removes all water with its high powered extractors and opens structural components such as ceilings and walls that can hold hidden water to prevent areas of pooling, which bread microorganisms.
Drying: State of the art air movers and dehumidifiers are delivered to your Mamers building to dry all surfaces, including walls, ceilings, floors and carpets.
Sanitizing: Contaminated surfaces are sanitized to remove toxins, especially when class 3 water has been identified. Damaged areas are thoroughly sanitized and odors are neutralized.
---
Call for FREE Emergency Water Extraction Quote
---
WHAT CUSTOMERS ARE SAYING:
5★★★★★ - "Quick and thorough. Len did a great job and was even willing to do it last minute on a Saturday."

Joseph in Spring Valley, NC

2023-07-05

5★★★★★ - "Len was wonderful and professional. He did such a great job on my carpets and I was surprised to my delight when I saw him on his hands and knees scrubbing some bad spots that I had on my carpet and he vacuums before he starts. My carpets look great and there was no skimping with the job. Will be my go-to for carpets for sure."

Nancy

2021-11-29

5★★★★★ - "Len did an excellent job on our carpets we thought the dog had all but destroyed. He was very thorough and really spent a lot of time getting some nasty stains and odors out. Everything looked great, the spots were all gone and smelled fresh and clean. The service was fantastic and prices were very reasonable. Oh, and for those in CT, the misunderstanding with the gate has been resolved so they are more than willing to provide service for anyone living in Carolina Trace."

Wendy T., Carpet Cleaning in Fort Bragg, NC

2021-09-30

5★★★★★ - "I read the other reviews and I have to say those who gave this nice old man a bad review obviously have personal issues and sound like cowards throwing a temper tantrum. Excellent FIVE STAR service and very professional! Honest too! If it cant be cleaned or guaranteed then he is upfront and honest about. If he can clean/fix your issues then he will and he'll do it exceptionally well. He just takes pride in his work and wont try and sell you something he cant make work. Just upfront, honest, and polite while doing it. We couldn't ask for more from a small business owner. Customer for life now! Thank you Sparkling Klean!"

Rico M., Carpet Cleaning in Durham, NC

2021-09-30

5★★★★★ - "Did a great job with a great price"

Orlando P., Carpet Cleaning in Fort Bragg, NC

2021-08-31

5★★★★★ - "Amazing service! Cared more about doing a professional job, than just rushing through it."

Matt M., Area Rug Cleaning in Fort Bragg, NC

2021-08-31

5★★★★★ - "Excellent service with attention to detail. The professional crew used wall bumpers to protect from hose lines and attacked stains with pre-treatment and specialized equipment. Didn't just hit them with a spray bottle and run the wand over it. I've used numerous carpet cleaners over my years in the military; these guys are well above par!"

Shane L., Commercial Carpet Cleaning in Holly Springs, NC

2021-08-31

5★★★★★ - "We used this lovely man to clean our doctor's office. He took the time to explain what he was doing and everything. He was extremely polite and patient with me. My doc has used him for many years. His prices are extremely reasonable for the size of our office."

Sabrina J., Commercial Carpet Cleaning in Durham, NC

2021-08-31

5★★★★★ - "Sparking Klean recently cleaned all the carpets in our entire house. They exceeded our expectations from start to finish. Top-notch professionalism and my carpets look amazing! Call them next time you need your carpets cleaned, I know we will !!"

Sandy P., Carpet Cleaning in Sanford, NC

2021-08-31

5★★★★★ - "I am very pleased! I called and got my service done the same day. Thank you!"

Dania J., Carpet Cleaning in Holly Springs, NC

2021-07-29

5★★★★★ - "Len has been cleaning our carpets for at least 10 years. We wouldn't call anyone else. He is very detail-oriented and takes his time in order to do the job well. With his state-of-the-art equipment, he can take out some pretty nasty stains (Think of the worst possible accident your dog could have on a pure wool white rug--now imagine it's GONE! That's one of the amazing feats of Len and his carpet steaming machine! ) In addition, he is unfailingly courteous and his prices are fair (even low, considering the quality of his work). I'd recommend him to anyone."

Johanna B., Carpet Cleaning in Fort Bragg, NC

2021-07-29

5★★★★★ - "I am extremely pleased with the cleaning! The service is friendly and personable, and the cost is reasonable! Our beige carpet is back to its original color! Thank you so much!"

Celia K., Carpet Stain Removal in Durham, NC

2021-07-29

5★★★★★ - "Great job! Happy with his work. I would recommend to friends and family."

Oscar H., Oriental Rug Cleaning in Durham, NC

2021-07-29

5★★★★★ - "Excellent service, excellent price! If you are in need of good quality cleaning at a affordable price this is the company to use. Very friendly quality work! Easton and Len did a wonderful job and I would highly recommend them if you are in need of good quality cleaning."

Lisa T., Carpet Cleaning in Sanford, NC

2021-07-29

5★★★★★ - "Awesome job and very professional!"

Jenifer M., Sofa Cleaning in Durham, NC

2021-06-29

5★★★★★ - "Len was very thorough in my move-out clean. Will highly recommend it."

Robert L., Carpet Stain Removal in Durham, NC

2021-06-29

5★★★★★ - "In our case, we were given a quote based on an invoice from the cleaning of our rental house before we moved in. We got a call saying that he would need to charge more. Since the check had already been left on the counter, he went forward with the work. It seems like this may be an issue that comes up often, so maybe they should work on how they give quotes (although since they cleaned my house before I was a little confused why there would be an upcharge now). But, in the end they did a great job cleaning the carpets, and got out some pet stains I thought were stuck for good. Thank you for honoring your word, and still doing a great job."

Chelsea P., Carpet Cleaning in Holly Springs, NC

2021-06-29

5★★★★★ - "Did a wonderful job. Arrived on time and even called to let me know he was on the way. He able to remove spots I thought were hopeless. Price was exactly as I expected for a 5 room home. Definitely recommend to use ag"

Jennifer P., Carpet Cleaning in Sanford, NC

2021-06-29

5★★★★★ - "They were very friendly and flexiable with their schedule. They arrived at the set time and thoroughly explained the process they use to clean my carpets. Before they began we discussed the areas that were to be cleaned and agreed on a price so there was no miscommunications later. They helped moved my couches back in place and cleaned up after themselves when they were done. I would definitely recommend them and will be using them again if I ever need my carpets cleaned again."

Jessica G., Carpet Cleaning in Durham, NC

2021-06-29

5★★★★★ - "Our upstairs carpet needed cleaning due to a particularly nasty dog accident. Scheduling was easy, and since the original job was too small to meet his minimum fee, he offered a very fair deal to clean several other areas to bring the fee up to the minimum so we wouldn't waste any money. The job was done very thoroughly and after a month plus the carpets still look freshly done! Len was also very friendly and did a great job explaining the process and the after-care instructions. Would absolutely recommend it."

Andrew K., Carpet Cleaning in Fayetteville, NC

2021-05-26

5★★★★★ - "They were great! Very professional. Would use them again."

Stephanie A., Tile & Grout Cleaning in Sanford, NC

2021-05-26

5★★★★★ - "Len and his colleague Angelo were courteous and efficient. Their attention to detail was appreciated after having a household of two cats and two young children wreaking havoc on the carpets for the last 18 months."

Kyle S., Carpet Cleaning in Fayetteville, NC

2021-05-26

5★★★★★ - "They have great prices and superb service, they got all the stains off the carpet that had been there for years. They even wiped down the baseboards and furniture legs after cleaning the carpet, that attention to detail is appreciated!"

Rachel R., Carpet Stain Removal in Sanford, NC

2021-05-26

5★★★★★ - "The job was done right and the price was extremely fair. We had a few heavy stains from the kids such as red sauces and mascara (oh the little ones) thankfully Len himself was very thorough and did an excellent job removing all the stains in a timely manner. I will use his services again in the future if ever needed. He even gave me a discount for paying in cash and has a 10% referral payback deal. Great friendly service indeed. You won't be disappointed."

Christina G., Carpet Cleaning in Sanford, NC

2021-05-26

5★★★★★ - "Friendly service, devoted to performing a great job."

Matt

2018-08-27

5★★★★★ - "Len did a fantastic job of cleaning our carpets and our tile/grout. He went above and beyond our expectations. There were stains he was able to remove that other companies couldn't. We highly recommend his services. Kudos to Len! "

Lino, Sanford, NC

2014-04-24

5★★★★★ - "You guys did a fantastic job today! I'm amazed by how new the carpets look! We have never seen them look this amazing and highly recommend you to everyone! We know that during our moving out walk through that they will be amazed. The previous renters before us had them looking horrible. We truly appreciate it!"

Chris and Jenny Johnston

2013-08-13
---
Call for FREE Emergency Water Extraction Quote
---